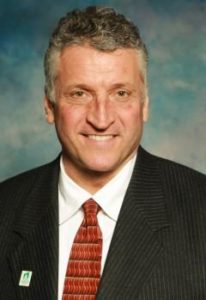 Rick Dyer is seeking your vote for re-election as Jackson County Commissioner. As you look at Rick's values and integrity, you will find someone that loves his family, has a true commitment to our community, and is thoughtful and passionate about everything in his life.
Rick Dyer came to Southern Oregon when he was in junior high, and he graduated from Hidden Valley High School in 1982. His family lived in Grants Pass. Ricks's family members are no strangers to hard work; their Father, Dr. Walt Dyer, is the senior staff member of the applied physics department at Johns Hopkins University in Baltimore, MD; his mother, Brenda Patton, has owned and has run her accounting firm in Grants Pass for over 40 years; his sister, Cheryl Dyer, has her financial planning firm in Medford; and his brother, Dr. Tom Dyer, is a semiconductor process integration engineer at IBM and was selected as the Master Inventor of 2012.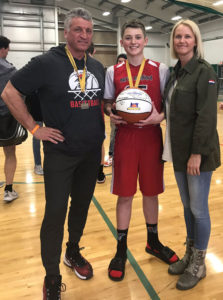 Rick comes from good stock and has always made his mark as well. At Hidden Valley High School, Rick played baseball and basketball, was elected the Senior Class President and was a member of the National Honor Society. At Southern Oregon University, he received a BS in Business Administration/Accounting in 1987. From there, Rick received his Juris Doctorate from Concord Law School. In 2012, Rick passed his Bar Exam on his first attempt. Rick has been a leader as your Commissioner. He has sat as either The Chair or Vice-Chair of the Board of Commissioner his entire time in office. Rick is one of the two most experienced County Commissioners.
Even with the heavy demands of being a County Commissioner, Rick continues to combine his love for sports and concerns for our area kids by coaching basketball teams year-round. He continues to donate his time and leadership to the Manny Basketball Association, which helps over 1500 kids annually. He loves helping and feels that this will keep kids busy, learn valuable life lessons, and keep them out of trouble.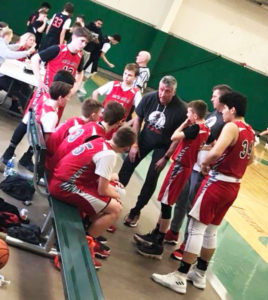 Rick has also been elected twice to the RVTD Board of Directors. Rick's time on the Board prepared him well for Jackson County Commissioner. As an RVTD Board Member, he has had the opportunity to bring labor and management together while bargaining with the unions. Rick has worked with fellow Board Members to shape and create a budget in tough economic times. His leadership has helped change the RVTD organization to run more like a business; he has always been a good steward of taxpayer money.
Rick looks at things critically, researches issues completely, and presents ideas and concepts to groups and individuals for discussion. He strives to create a non-confrontational, thoughtful, and thorough process for dealing with the issues of the day.
Rick has excelled wherever he has worked. After rising to senior management in the automotive industry in 2008, he started a general contracting company. This allowed him the flexibility to go to law school and continue to support his family. Not the best time to do anything in the construction business, yet he still found great success; he loved sitting down with people in their homes, finding energy savings, and what works best for them. He loves the business, and that business still excels today.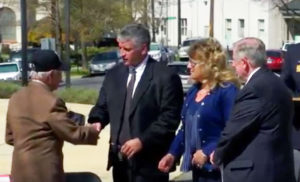 One of the hallmarks of Rick's candidacy and his service as your Jackson County Commissioner is and will continue to be fiscal conservatism.  He intends to remain pro-business and is hesitant to increase spending as a way to spur our local economy. Rick has lived up to these principles with proof. In the first few years of service, the county remains fiscally stable and very healthy. Jackson County expenses were down almost 10%, the general fund balances have grown over $18 million, and lowered debt by almost $17 million. The county continues to grow a rainy day fund for tough times in the future, has replaced buildings and maintained the ones we have, all this with one of the lowest county tax rates of any large county in Oregon.  Rick continues to believe the quickest way to promote a strong economy is to be slow to tax, look for opportunities to consolidate functions, and curtail frivolous programs.
Rick has been instrumental in enhancing the tourism industry with the creation of the Southern Oregon RV Park, helped to turn the Fairgrounds around financially for the benefit of the entire community (especially the 4H and FFA programs), and worked hard to bring the Country Crossing Music Festival to our County, expanded the parking at the Airport and oversaw the transition of our new Sheriff, Planning Director, and Airport Director.